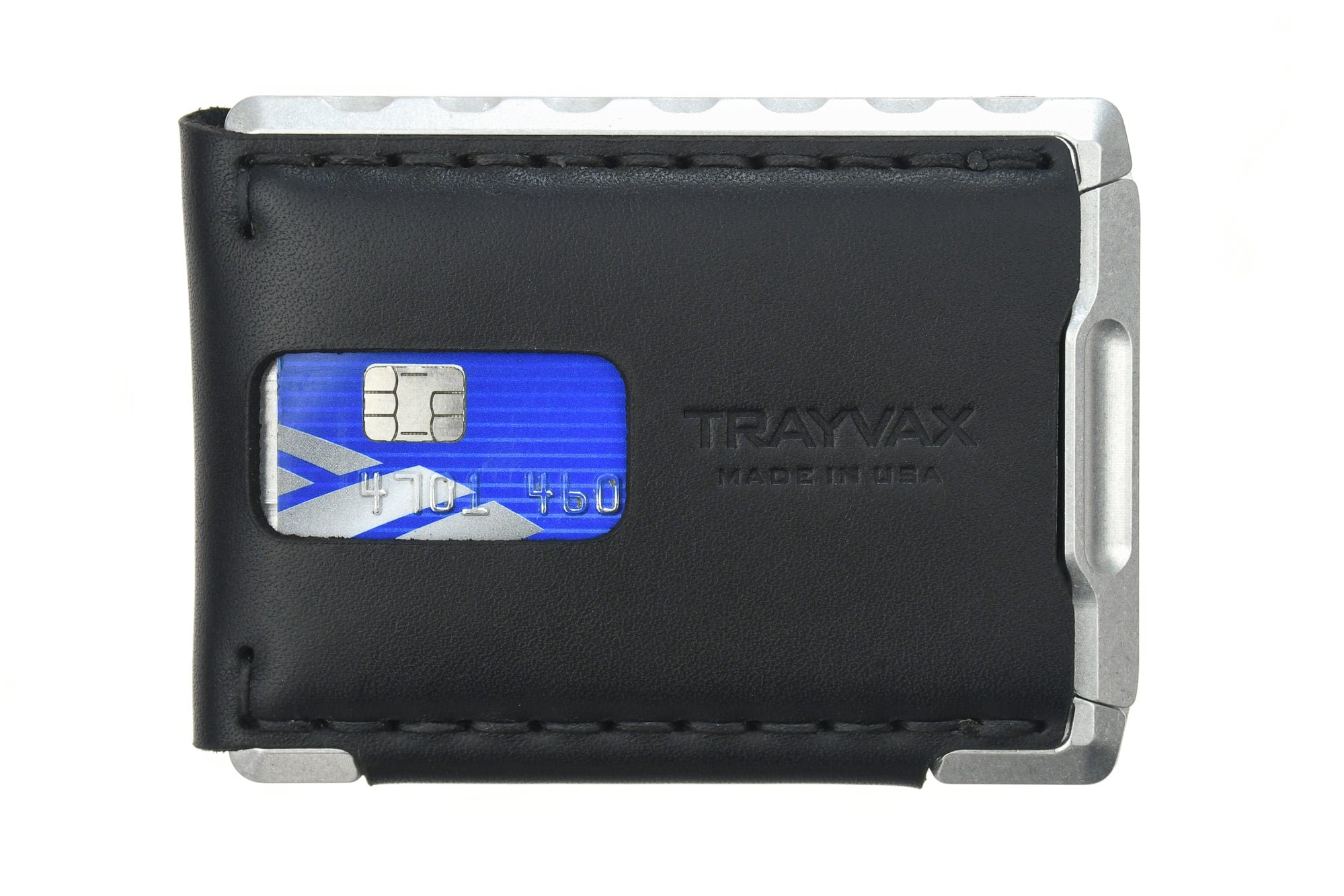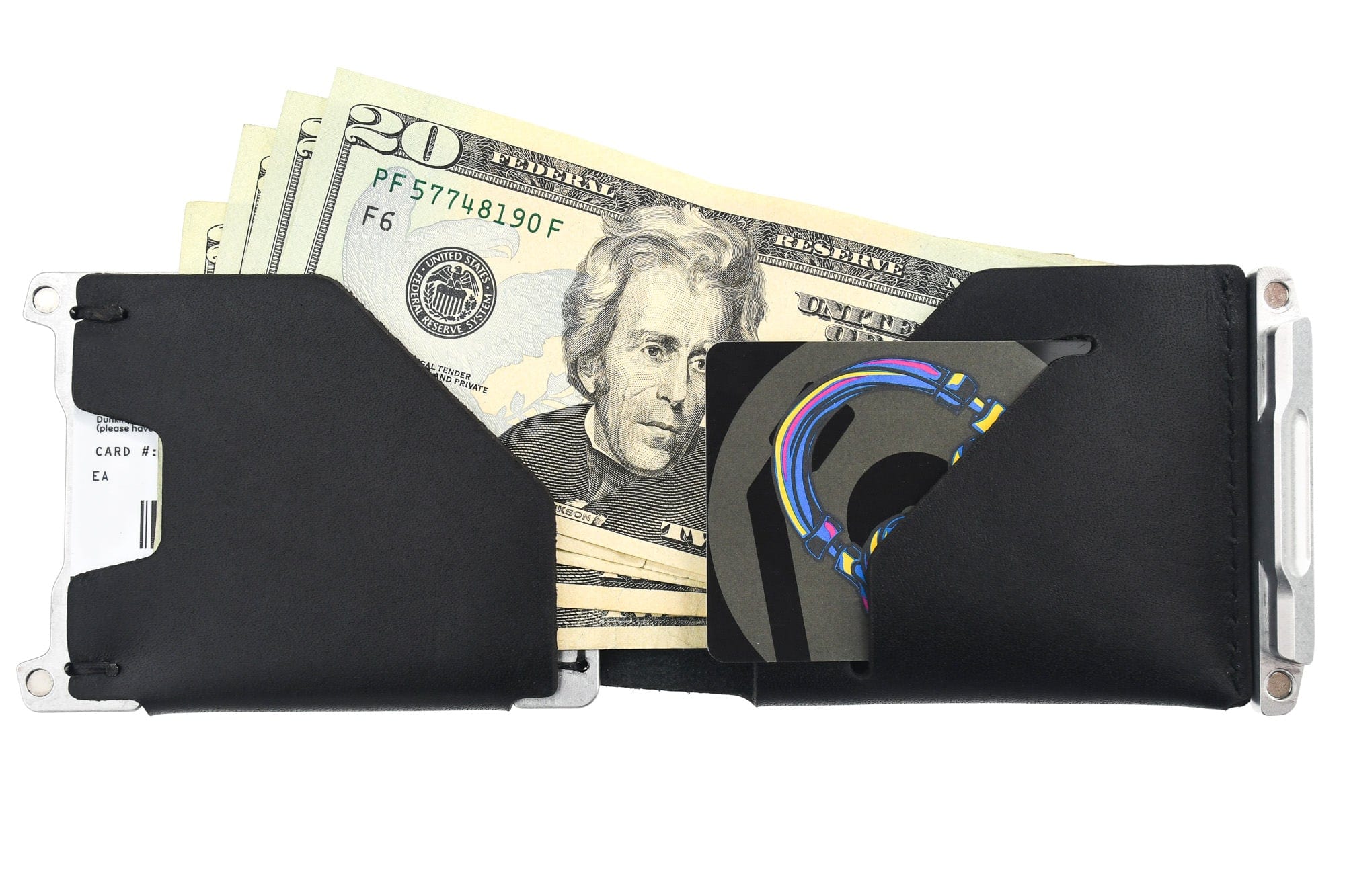 Venture Billfold - Raw Tumbled Black
---
Make it TRULY yours with Engraving!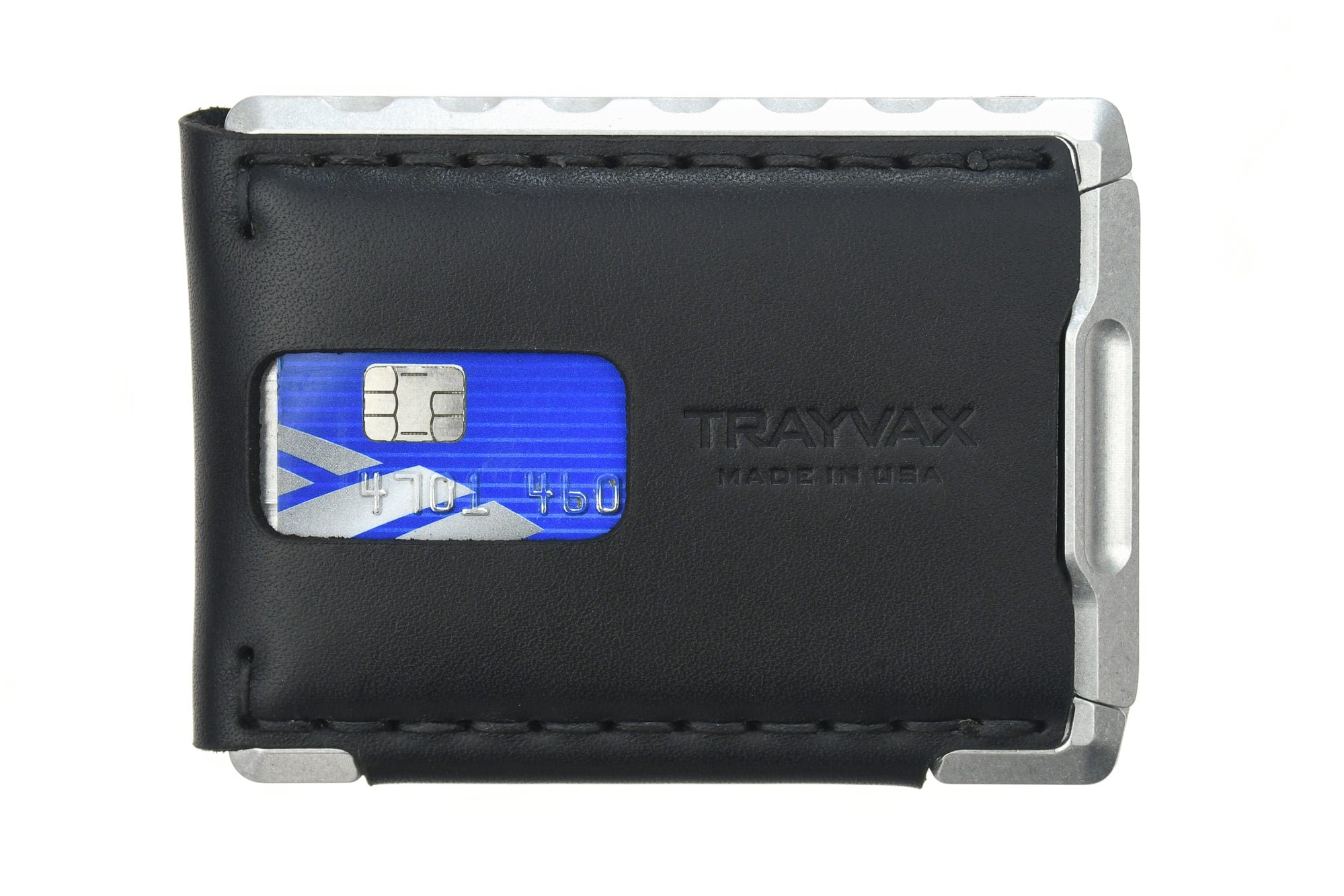 HIGHLIGHTS
The Venture features a precision-machined aluminum frame, saddle stitched by hand to a single, cleverly-designed leather panel that minimizes thickness, reduces stitching, and creates a rugged exterior that will hold up to years of use. Its unique, built-in magnetic closure can be effortlessly opened for convenient card or cash selection and automatically re-engages for fiddle free security.
MATERIALS
Magnetic closure is optimized for safe use with common high-coercivity (credit/debit) magnetic card stripes, but close contact with low-coercivity magnetic card stripes such as hotel keys or visitor passes should be avoided.
Venture Billfold Wallet Specifications
Magnets
Triple Plated Neodymium Magnets