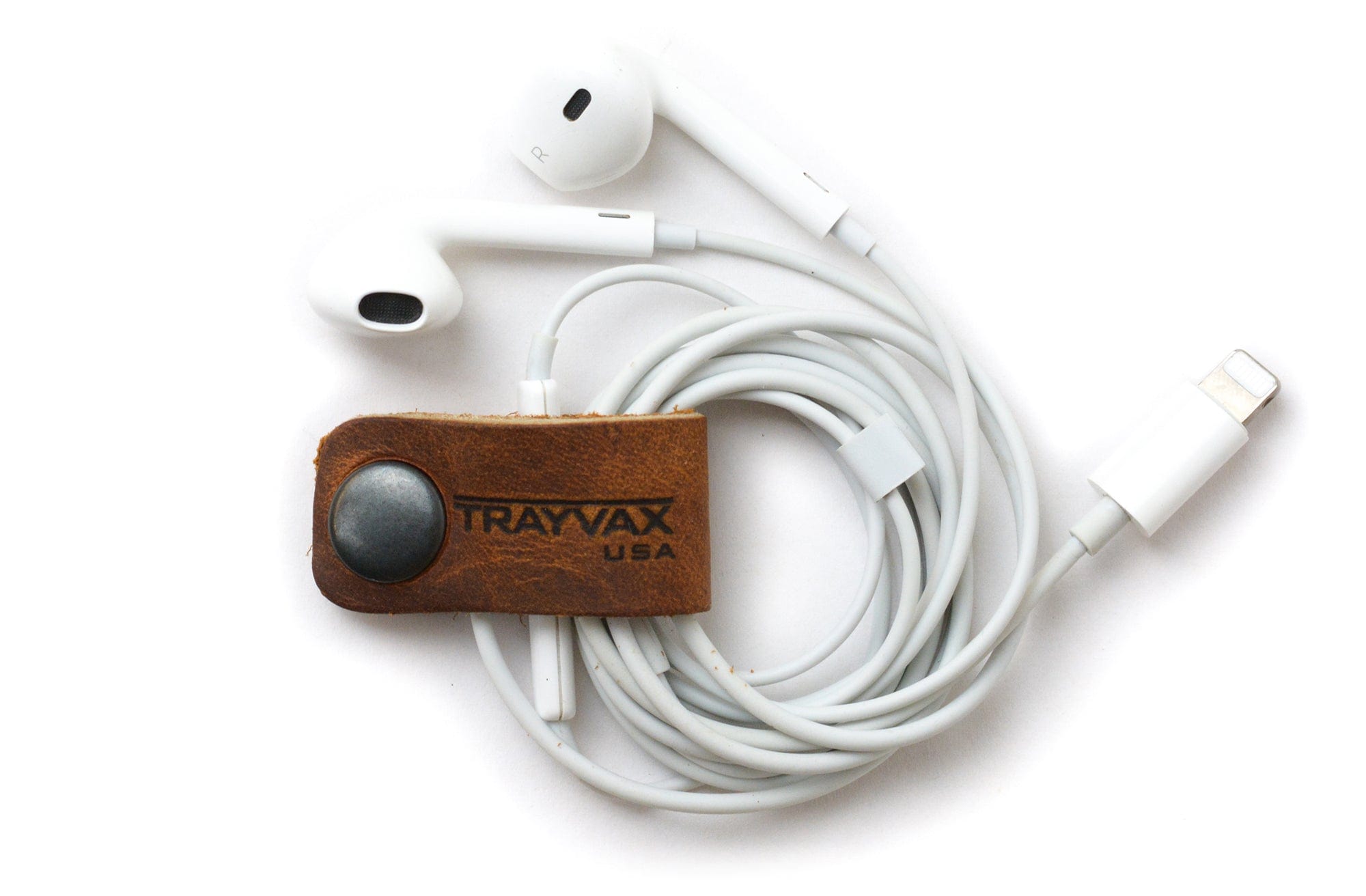 Cord Wranglers
SKU: ACC-013
---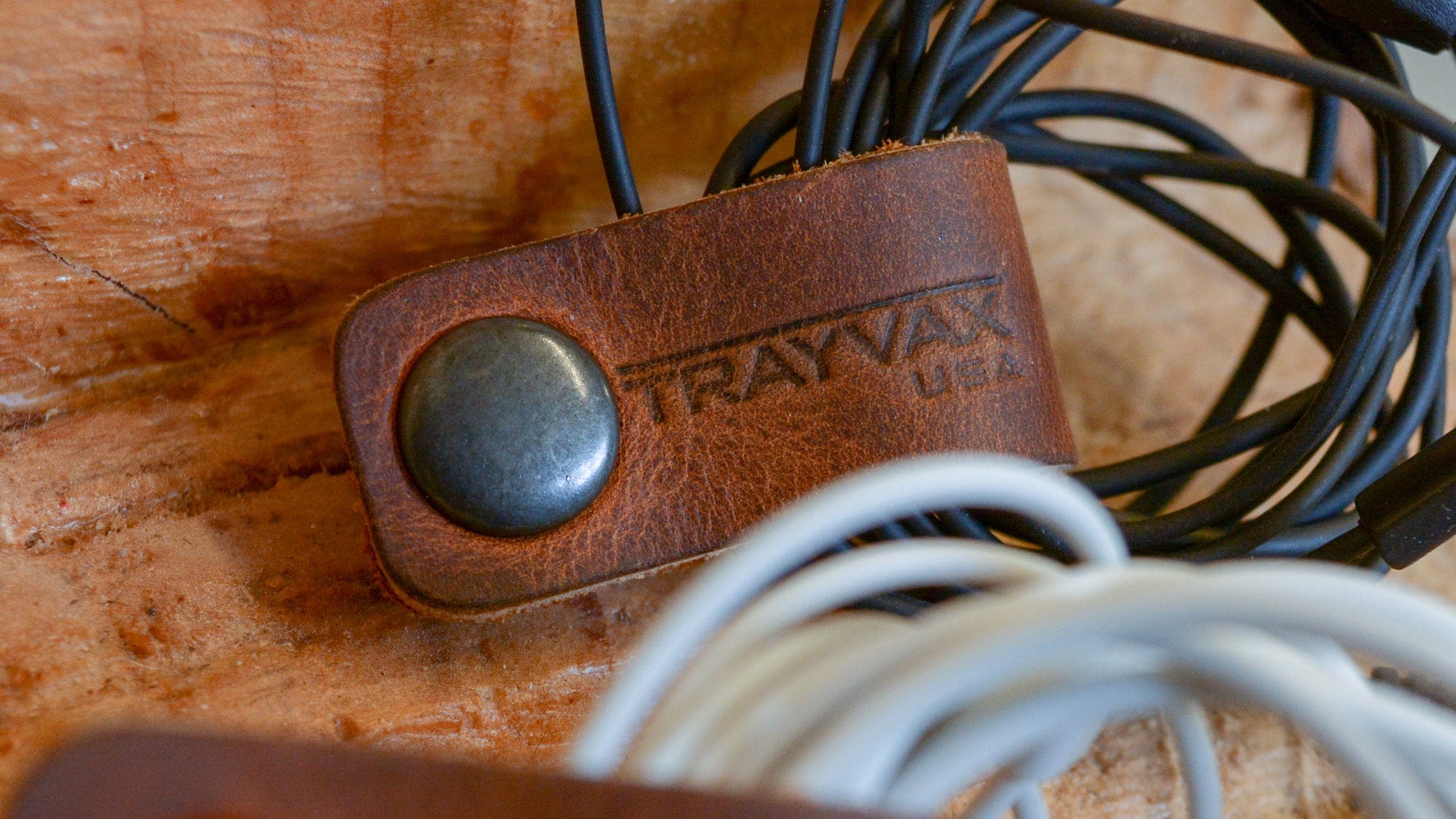 DESCRIPTION
Top-grain leather cord organizers for wires and cords. Our Cord Wranglers keep wires organized and stylish.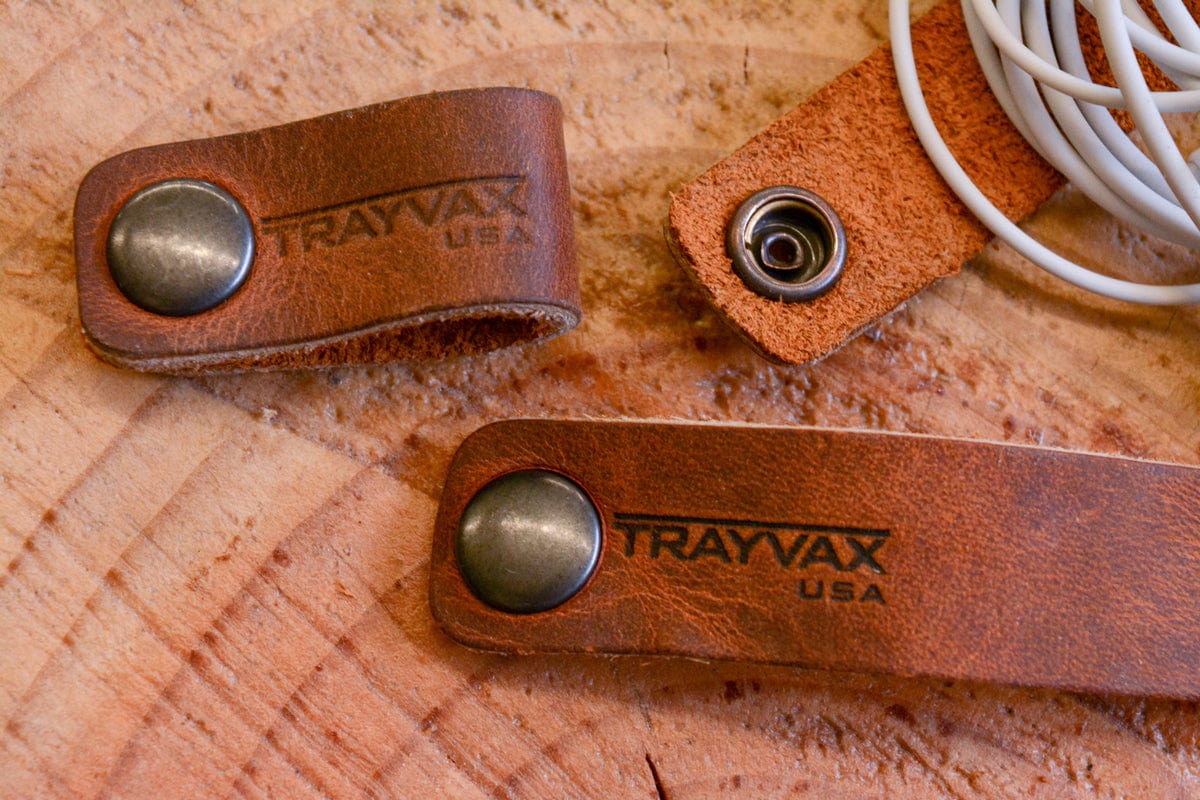 ELEGANT DESIGN
The Trayvax® Cord Wrangler was built to hold your loose cords. From phone chargers to headphones, the Cord Wrangler will declutter your life and keep your cords organized. We utilize a heavy-duty snap closure and top-grain oiled leather to offer a stylish way to keep your wires under control. Available in packs of three.

The Trayvax cord wrangler is completely sourced and Made in the USA and comes backed by the Trayvax 65-year heirloom warranty.
Cord Wranglers Specifications